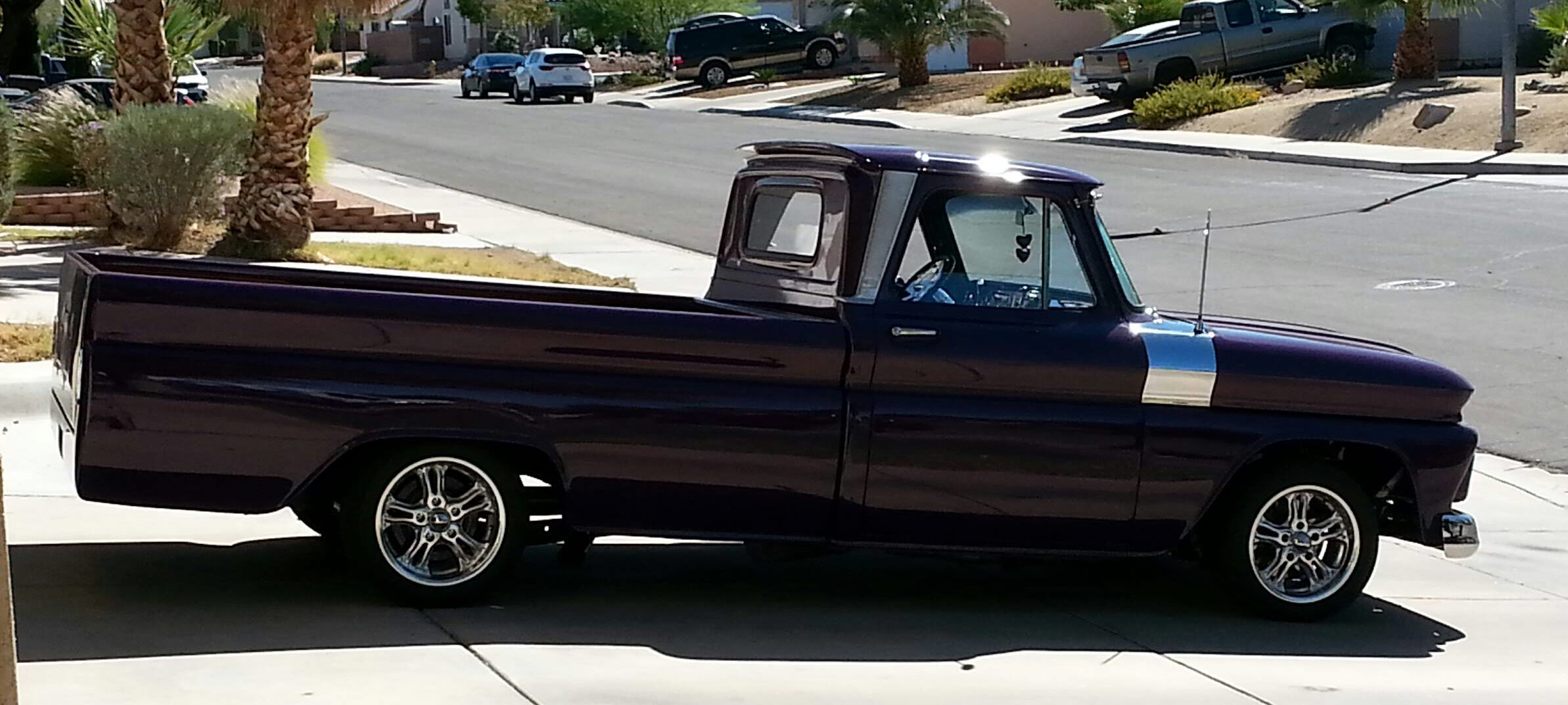 COMMENTS FROM CUSTOMER:
Thank you
for the beautiful stitched seat covers
it went installed extremely
easy on my kitchen table! In a half of a day.
It was the first time for me doing
this and it was actually fun!
We did when 2 plaques
the very first car show the
truck went to late last year.
I personally built this truck
frame up no one and
I mean no one else turned
a wrench on it but me !
I even did all fabrication
action and paint it took me
a little over 5 years.
The rear pocket on the back
of the seat is fantastic for me
as I am a C.C.W. permit person.
Again thank you
it is excellent quality
I am happy I up graded
to the leather look a Like
Best regards Huff from Nevada